Crib Heaters
Thermal-Flex crib heaters, also known as ballast or pan heaters, are a complimentary component of our switch heating systems.  In unison with the rail heaters, our crib heaters provide additional localized heat to assist in snow and ice removal at the critical switch point.  The main function of the crib heater is to eliminate ice and snow in the crib area and around switch rods thereby making switches easier to maintain.  Additionally, the warming of movable switch parts helps to minimize repairs to switch motors and rod joints, while providing a smoother working switch.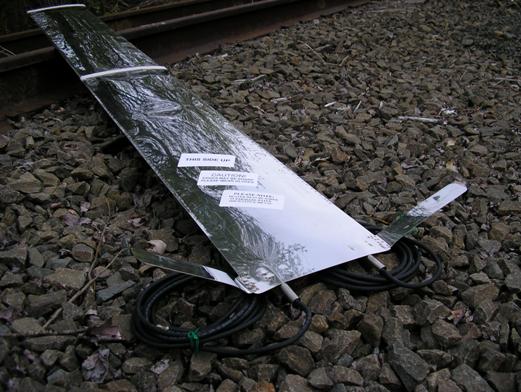 Generates More Than 300° F Over the Entire Surface and at the Switch Point
Provides Snow Removal for Easy Rod Maintenance
Water Tight Connectors
Encased in Stainless Steeel Sheeting
Ground Lug for Added Protection
Tie Down Straps for Securing Crib Heaters to Ties
Standard Crib Heaters Rated 1800 Watts
Standard Size 72″ L x 8″ W x 0.75″ T
Available in Many Sizes, Voltages and Wattages
Thermal-Flex crib heaters feature a low profile, lightweight design making them easy to install in the crib area. Our crib heaters are built with a rugged stainless steel sheathing to protect the heating element, shed hazardous spills, and reduce trackside fires due to blowing debris. Thermal-Flex crib heaters are available in lengths from 30″ for space restricted installations, to 12′ to warm not only switch rods but switch motors.