Hot Box Detector Heater
Thermal-Flex Hot Box Detector Heaters are designed for snow and ice removal in and around the detector area. The hairpin heating element design simplifies installation by bringing both lead wires out to a central point for termination while our mounting hardware ensures the element is properly positioned to maximize snow melt. Alternately, our single ended heating element design can be mounted to the stock rail and fixed in place with our thermally insulated aluminum covers and rail clips.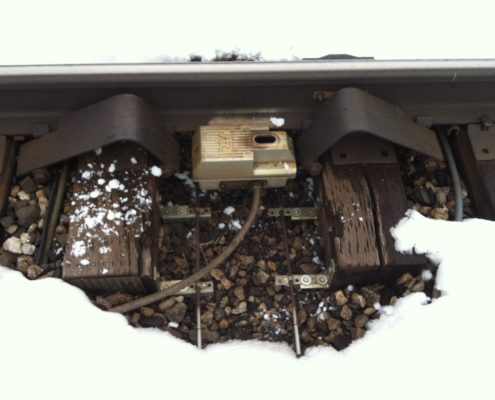 100 to 300 Watts per Foot at the Specified Voltage
High Temperature Incoloy or Stainless Steel Sheath
Single and Double Ended Heating Element Designs
Various Lengths Available
Insulated Covers for Protection and Maximum Heat
Heaters are Clipped in Place for Quick Installation
Installations Either Side of the Rail or Under the Detector
12′ Foot Pigtail Leads
Specialty Heating Elements
Thermal-Flex hot box detector heaters are part of our specialty heating elements product group, products designed to address additional trackside heating applications. These product designs provide heating solutions for dragging detectors, train stop detectors and similar products helping to clear snow and ice for optimum detector operation.